Our People Deliver
Excellence at Hoyhaul is built upon Dean Hoye's ability to attract an exceptionally talented team, hand-picked after decades of professional association. When you're good at your job, you quickly learn who's good at theirs and make a point of working with them. At the end of the day, Hoyhaul is about 'delivering' client focussed solutions, so it's not just trucks but people that keeps things moving like clock work. Maintaining long term relationships with customers to ensures they come back, helping the business to expand as rapidly as it has.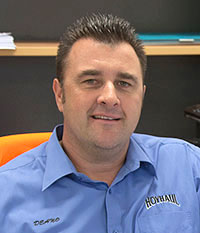 Dean Hoye

—

Managing Director

Phone: 0410 661 444
email: dean@hoyhaul.com.au
With 27 years transport industry experience, Dean is dedicated to meeting his clients and expanding the manner in which he can leverage his experience for the benefit of servicing the industry. Dean is personally responsible for liasing with clients and customizing systems to suit specific client's needs. Never shy about finding a better way to do things, Dean is constantly pushing the envelope of efficiency while maintaining order and reliability.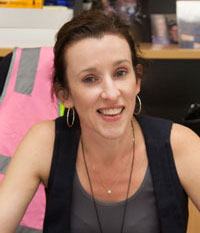 Lavir Hoye

— General Manager

email: lavir@hoyhaul.com.au

Lavir oversees the day to day administration of Hoyhaul's headquarters, and has been at Dean's side since day one, being intimate with all operations while managing the business accounts. Lavir has been hands-on in all aspects of the business administration and now as general manager can keep a keen eye open in the office to ensure the entire team stays on the ball.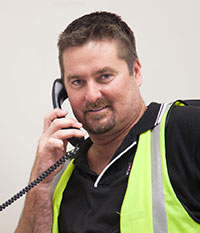 Gavin Castle

— Operations Manager

Mobile 0417 537 599
email: operations@hoyhaul.com.au

Gavin has been in the industry for over 20 years. Gavin's job is to ensure Hoyhaul driver's timetables are in check and the chain of responsibility does not break. His role is to act as mediating link between clients and his drivers out on the road. Charged with the monitoring of safety and fatigue, Gavin keeps a keen eye on where his drivers are, and exactly how long they can spend behind the wheel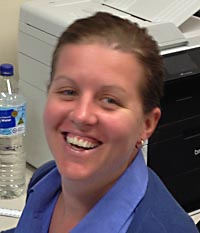 Beth Thompson

— Compliance, HR and HSE Officer

Phone: 02 4350 3777
email: reception@hoyhaul.com.au

With 10 years experience in the transport industry, Beth acts as the face of Hoyhaul at reception, greeting visitors and handling enquiries on the phone. Beth also oversees the RMS accreditation for the Hoyhaul fleet, and ensures that the impeccable record and provisional service accreditations for Hoyhaul remain current and are administered on time and in perfect order. Beth is also the human resources officer at Hoyhaul, and oversees Health, Safety and Environment issues for the business.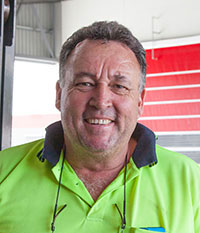 Dale Howe

— Warehouse Manager

Mobile 0413 696 266

email: reception@hoyhaul.com.au

Dale is a veteran of Transport industry warehousing and he looks after inventory control for Hoyhaul's clients and day to day operations in Hoyhauls' 2,200 square meter state-of-the-art warehouse facility.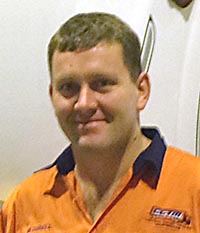 Russell Burrows

— Workshop Manager

Phone: 02 4350 3777

email: workshop@cctrailers.com.au

Having completed his 5 year apprenticeship at a world class truck manufacturer, Russell was lured away to work for Hoyhaul by the sharp-eyed Dean. Russell was born into the haulage business and has grown up with diesel in his veins. His native skill with working on truck mechanics comes down to a lifetime of experience handed down through his family connections. Russell brings a holistic approach to maintenance and maintains tip top mechanical and aesthetic condition in all aspects of Hoyhaul's fleet.